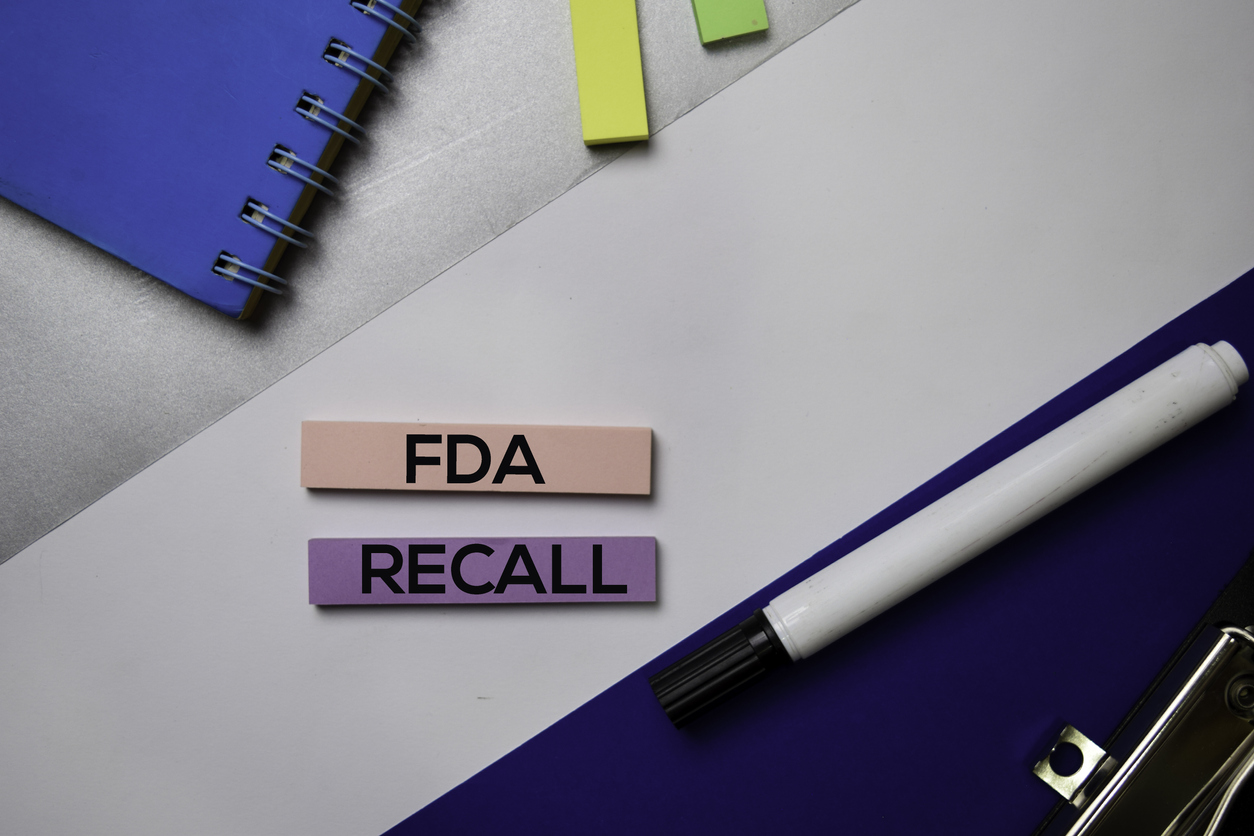 Food quality is the driving factor of success if you are in the food and beverage industry. One of the most devastating encounters for businesses within this field is a recall. It can quickly snowball to negative consumer feedback, possible fines due to regulatory issues, loss of consumer trust, and the possible unfavorable effect on market shares. Fortunately, businesses can take several proactive measures, such as implementing food safety initiatives to maintain quality and safety in the production process. Implementing a food recall plan is necessary for a company in the food and beverage industry.
What Is A Food Recall?
Put simply, a food recall is a voluntary response from a supplier or manufacturer to remove products that are mislabeled or have a potential or obvious hazard. This action is taken to keep the public safe and prevent further problems from occurring. Incidents like mislabelled packages or hazardous products are spotted during an internal inspection or product testing. In addition, the FDA can also carry out checks and recommend a recall to the manufacturer for specific products.
Subsequently, a recall can be a company-defining event and can account for pressing expenses. Pausing production, alerting necessary parties within and outside the company, managing the logistics of removing affected products, examining the source of the recall, remediating the identified problems, and planning for an expanded food safety plan are just some of the costly concerns that need to be addressed.
Moreover, companies that had a food recall incident may also face FDA or USDA regulatory actions that include advisory letters or suspension of food registration, among others to which may incur additional losses. This is why most food companies have recall insurance to protect their assets, such as LA Food industry insurance.
Reason For Food Recall
Food recalls can happen due to different reasons. One of the typical reasons is incorrect or mislabelled packaging. This could mean the product may have packaging that did not pass regulatory standards, false labels for ingredients, possible undeclared allergens, and misleading claims.
Additionally, food recalls can happen if there are biological, physical, or chemical hazards found in the product. Examples include high levels of certain bacteria found in canned foods. In some cases, there could be metal shavings present in the product that can be a health hazard. These are just some of the reasons why food recall is a critical step to ensure consumer safety.
How To Manage A Recall
When faced with a food recall, preparation is vital. As with most everything in life, there are a few tips that you can follow.
The first and primary goal in any recall is always containment. Once the FDA or USDA informs a business of a possible problem with a product, it is critical to identify the underlying problem and contain it quickly. A system must be in place, which will enable the immediate identification of which batch and finished products might be implicated.
Once the underlying issue is identified and contained, next is to begin communicating with the necessary parties within and outside the company. A specific reason for the recall should be explained, which covers the identity of the particular product affected and describes what needs to be done with the affected product.
After a recall is announced, FDA or USDA will likely conduct a compliance inspection to ensure that all affected products were contained and the recall was properly communicated to the necessary parties. They will also probably spend a few days in the affected establishment, conducting a comprehensive inspection or food safety assessment.
Food recalls are alarming, and the last thing a business wants is to risk their customer's trust because food quality is the primary asset in the food and beverage industry. In the unfortunate event of a food recall, a business must react immediately by following the best practices of recall management. Establishing a food safety plan to have a clear course of action is vital, and conducting a mock recall is one way to ensure that all processes are effective. By following these simple rules, a business can effectively navigate the essential elements of any food recall and have the confidence to bring it to closure.
About Arroyo Insurance Services
Arroyo Insurance Services was officially established in 1986, but we have roots dating back to before 1950. One of California's leading client-oriented and independently owned agencies, we have over 140 employees with a combined experience of over 450 years, spread across 11 locations. We are committed to providing the best insurance and risk management services at the most competitive premiums, and backing it with hands-on service tailored to our customers' needs. For more information on how we can mitigate your risks, contact us today at (877) 220-4769.